CHEF CHAAT – STEVEN EDWARDS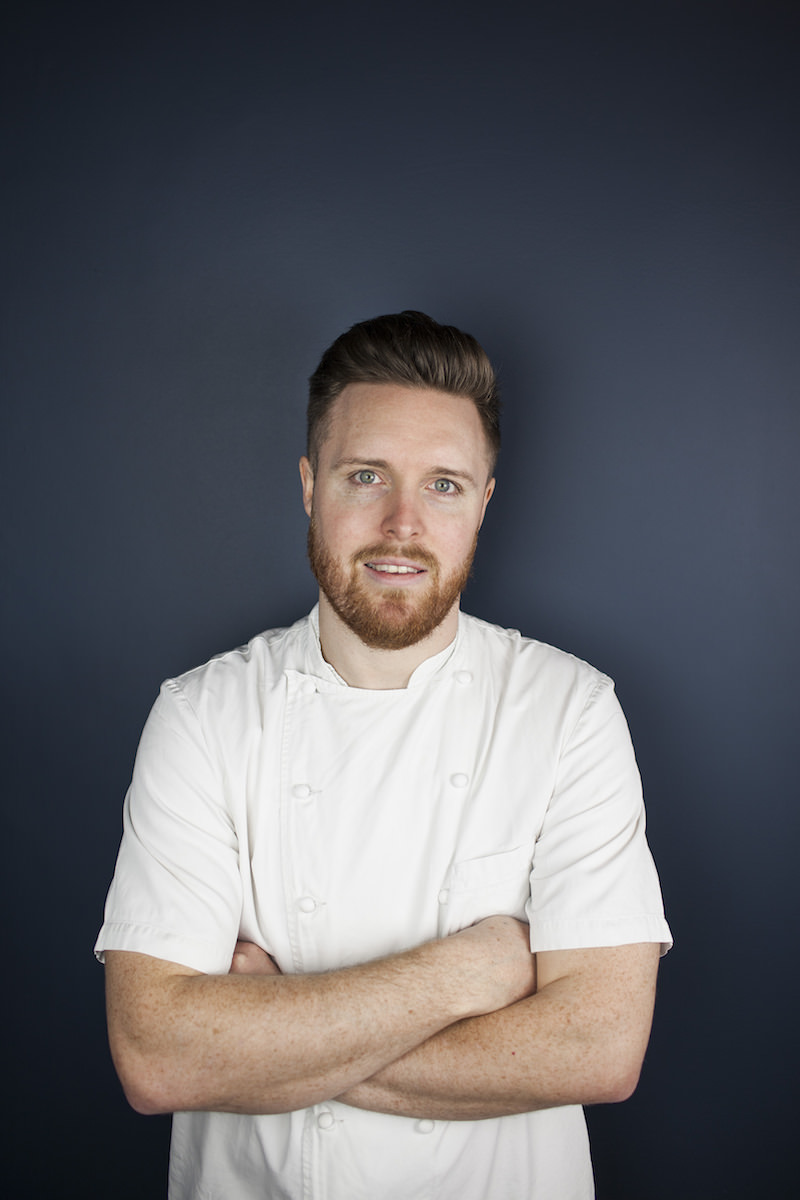 Curry Leaf Cafe talks to Masterchef 2013 winner Steven Edwards about life, family and his new restaurant: Etch…
12th DECEMBER 2013. Along with millions of others across the UK, we were glued to the sofa watching the final of Masterchef: The Professionals. Like many, we'd become increasingly impressed by the young chef from Sussex – Steven – whose consistency, delicate touch and calm demeanour was increasingly making him a contender for the title. When the moment finally came and the name 'Steven Edwards' came from Michel Roux Junior's lips, Steven's reaction was little more than a smile.
Fast-forward three years, to 2016. We'd been hearing rumours for a while that Steven was planning to open a restaurant here in Brighton under his brand 'Etch', which had been garnering a loyal following through a series of popups and catering events. In November of that year, the opportunity to meet him in person came via an invitation to his next popup dining event, at Hotel du Vin – just a short stroll down Ship Street from our Brighton Lanes cafe.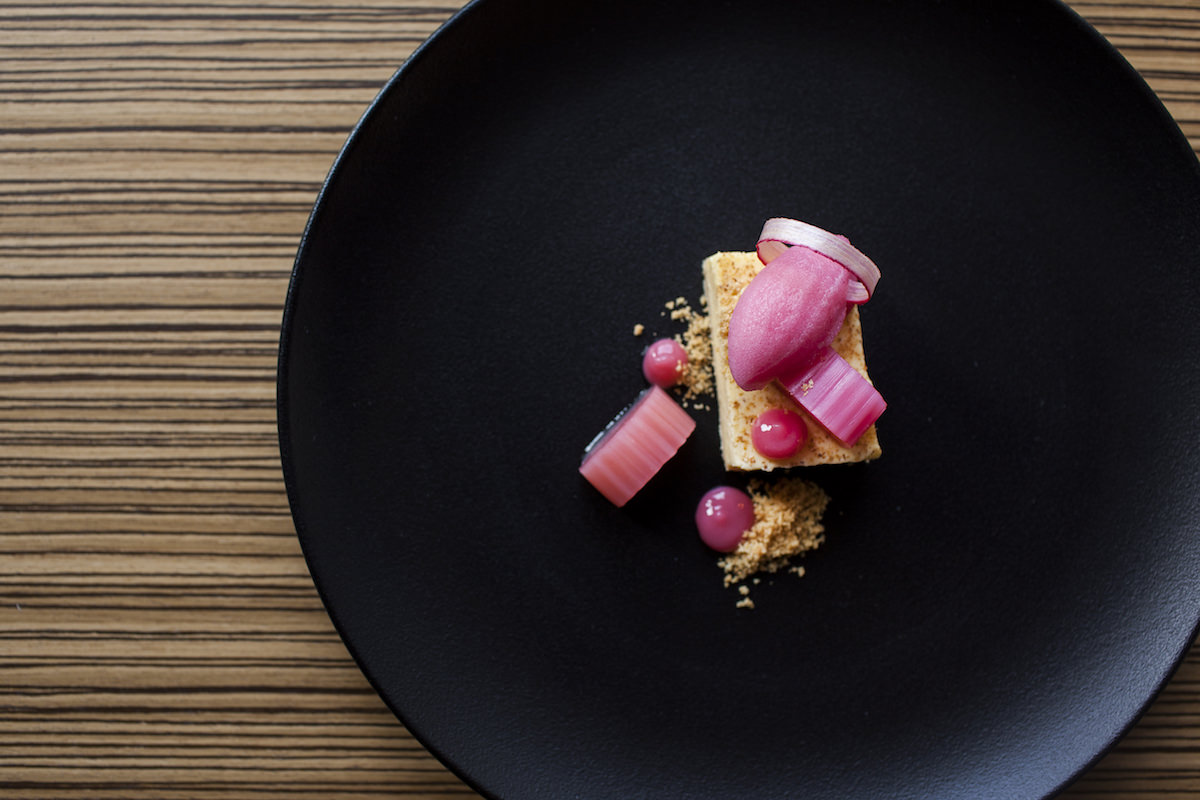 Curry Leaf Cafe: We remember the moment you won Masterchef, in 2013 – there was no jumping around or tears of joy, just a smile. Did you already know you'd won?
Steven Edwards: I think any one of us could have won the final – we were all very similar in terms of age and ability, all head chefs. But because the judges couldn't split Adam and myself in the semi-finals, I figured he was probably the man to beat. When we went to Italy and cooked with Massimo Bottura, I started to feel I might have an advantage over Adam. In the final I felt confident, for sure, but ultimately just wanted to do my best.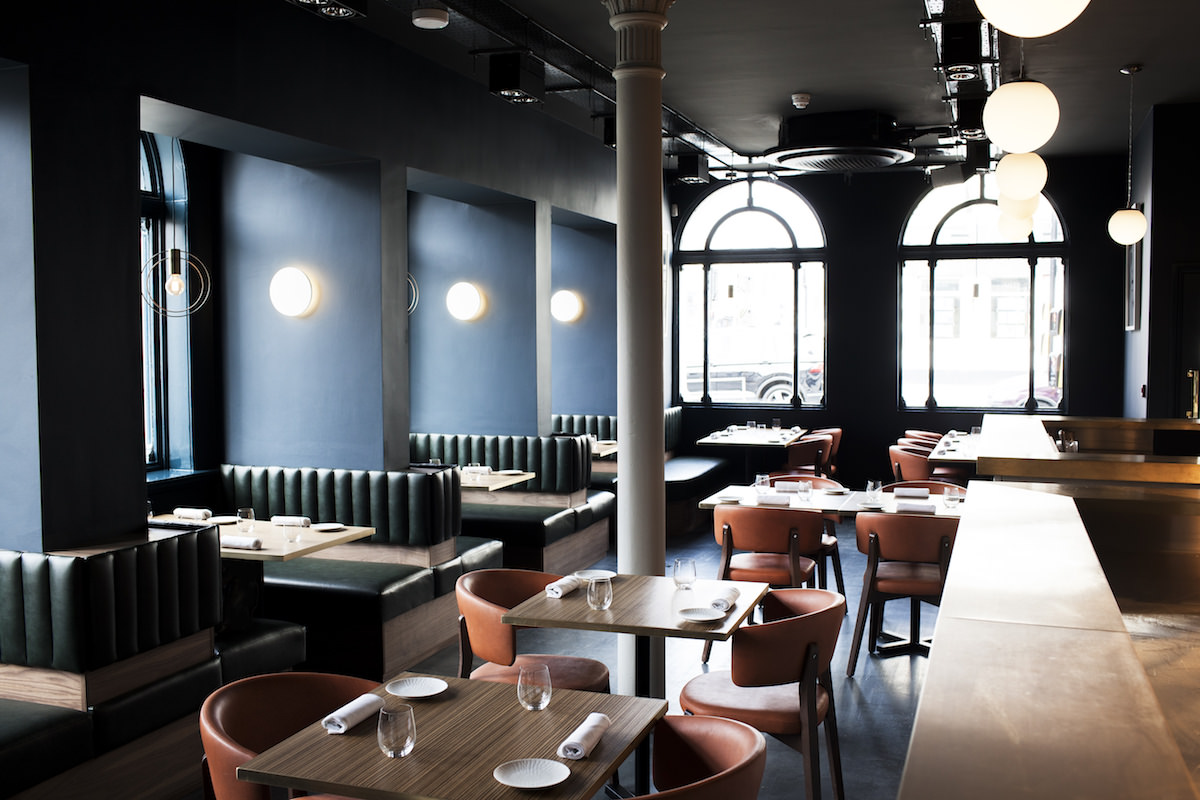 Did you have a game plan when you entered the competition, or just take it round by round?
No, there was no game plan as such, but each time you go through to the next episode your confidence levels go up. The feedback from great chefs like Monica and Michele (Roux Jr) helps a lot when you're planning the next round too. Winning Masterchef was a dream come true – it really helps you to believe in yourself.

What happened next? Why did it take so long for you to open your own restaurant?
The gap between the show being filmed and aired is six months, and you have to keep it all quiet – it's quite surreal winning something but not being able to celebrate or tell anyone. You have to go back to your job and just carry on as if nothing has changed. Once it was out there, I received so many offers and opportunities, but I didn't want to rush into anything. I had to decide what the best move would be – not just for me, but also for my family. Opening my own restaurant has always been my goal, however, so it was really just a question of where.

Why Brighton?
The search for the right premises took more than two years. During that time I carried on doing popups and private dinners – showing what I could do with Etch. I felt like Brighton was the right place to showcase my skills. It's the heart of Sussex and a really creative city with lots of potential. I had a few disappointments; a couple of offers fell through – one just a day before completing on the lease.

How would you sum up your approach to cooking?
To me, the ingredients come first and then the dish. That is is why I keep the descriptions on my menu to two words, both of which are the ingredients. I admire Gary Rhodes a lot, the way he took English cuisine to the next level.

And the dining experience here at Etch? How would you sum that up?
Memorable, I hope. It's 'modern British' featuring exclusively local suppliers and produce. I would say come to Etch with an open mind and we will try our best not to disappoint.

Brighton's awash with new restaurant openings right now. Do you see that as a positive or a negative thing for you as a business owner?
Brighton is one of the best places when it comes to the amount of good restaurants it has in relation to the size of its population. I love the fact that there are so many young chef owners like myself opening up here and putting independent restaurants on the top of the city dining map. I think we all need to thank Ben McKellar from the The Gingerman Group (Gingerman, The Ginger Dog, The Ginger Pig and Ginger Fox) for starting this whole food revolution in Brighton and coming up with the formula for others to build on. At the same time, Sussex has amazing produce and great suppliers who really help support this kind of small, ever-changing menu concept. It's also satisfying to see the food scene expanding beyond The Lanes into other parts of the city like Hove, Kemptown and London road; good food is no longer limited to the city centre.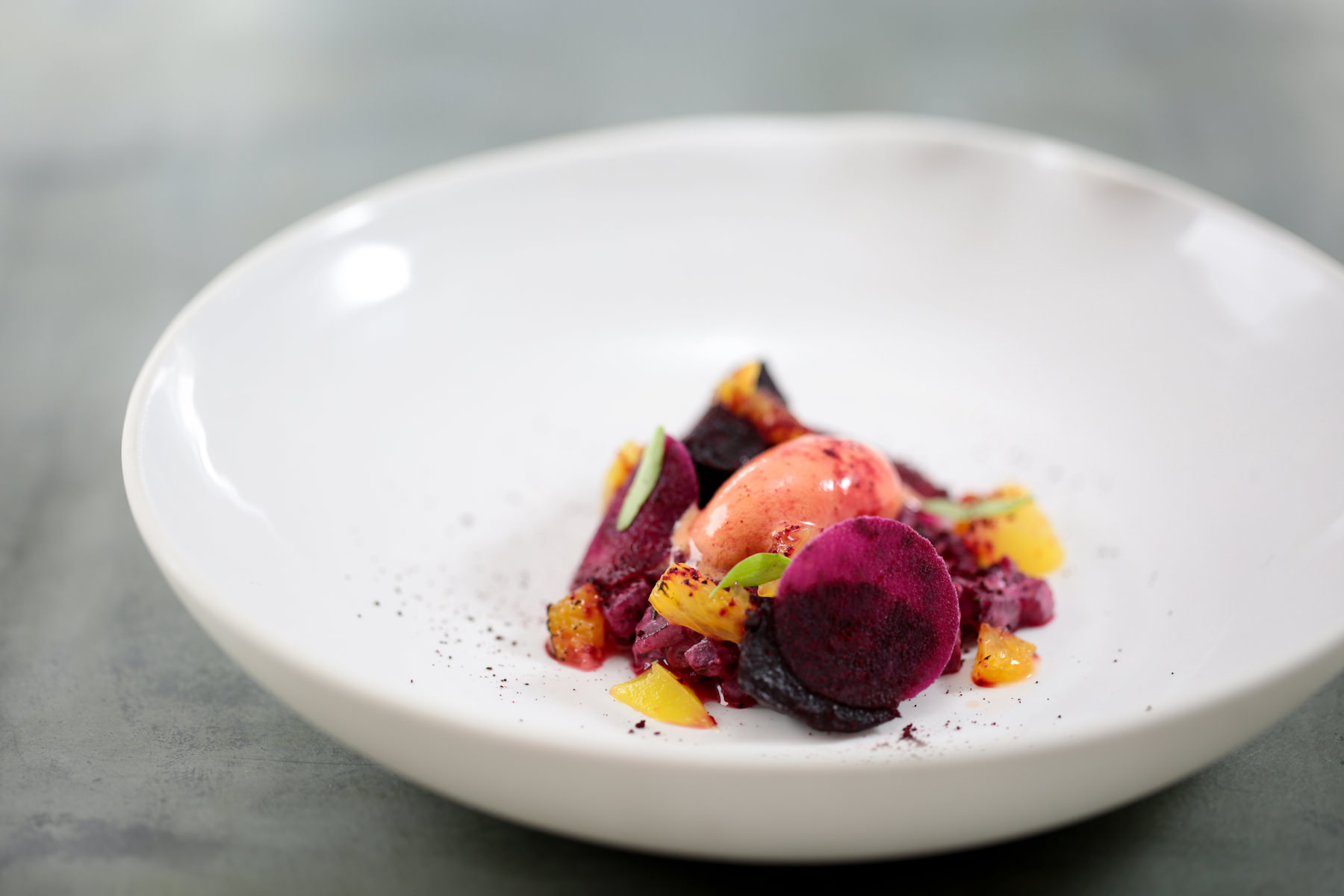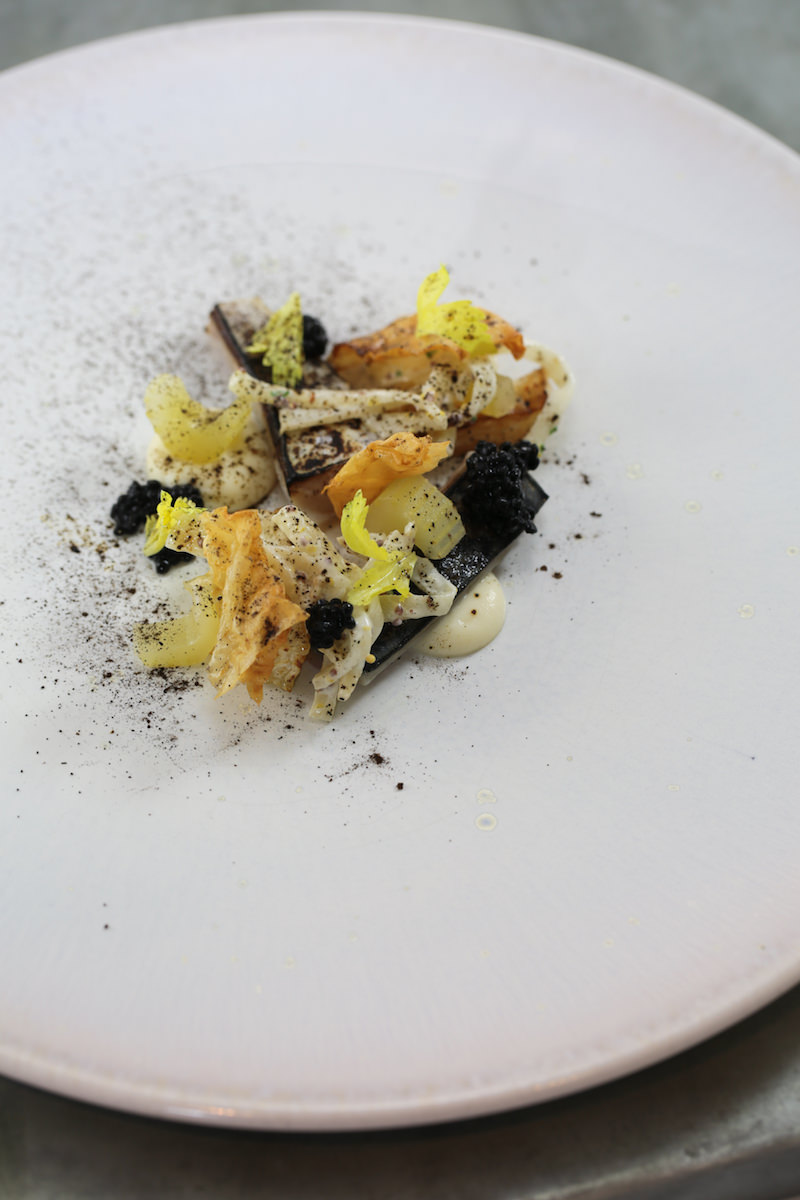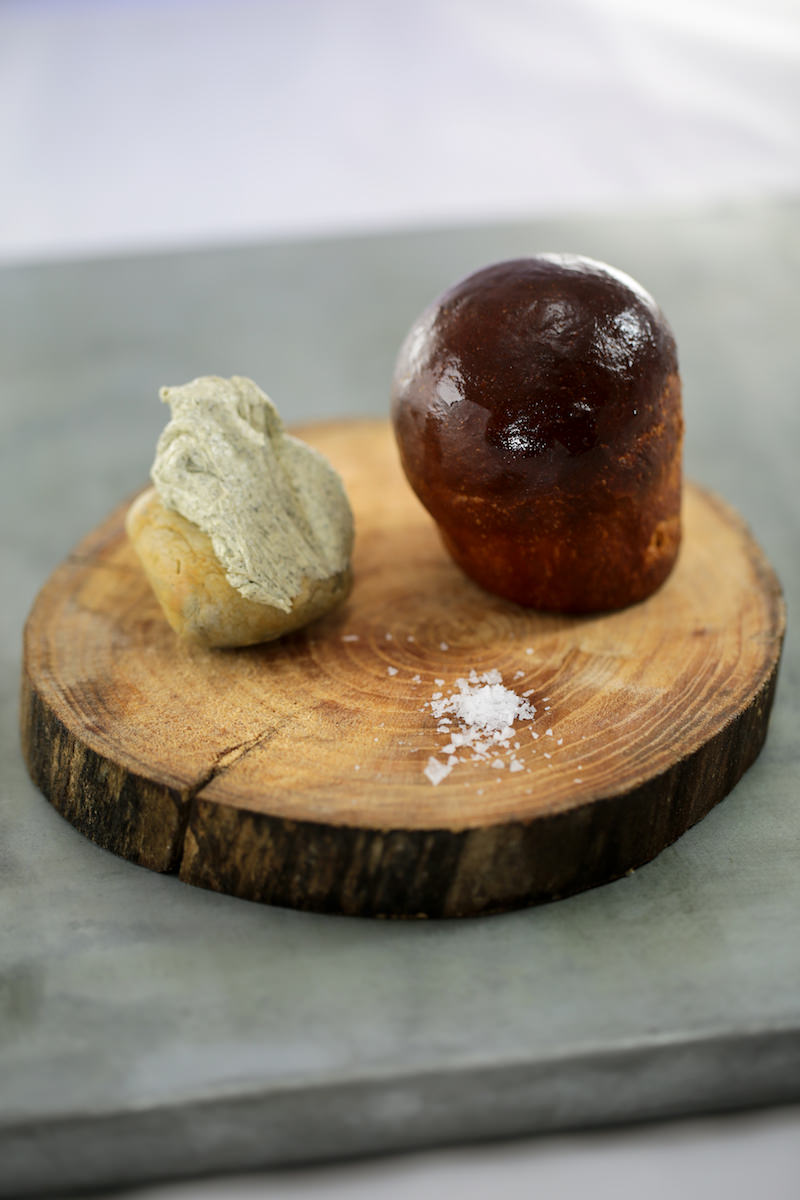 Marmite Bread & Seaweed Butter
How do you like to spend your down time? And who wears the apron at home?
I try to spend as much time with my family as possible. My wife Laura is very much boss of the kitchen at home. She's very organised, whereas I tend to start cooking something and then keep changing it by adding more ingredients. My daughter Scarlett is six now. Her middle name is Olivia, inspired by my wife's obsession for olives when she was pregnant – funnily enough my daughter is now addicted to them as well. I also have a son, Kyan, who is three. I like to take them on farm visits to educate them on where day-to-day ingredients such as milk and cheese come from. They take up most of my free time, and whatever's left I like to spend watching sports like football and rugby. We also love a good Indian takeaway when we're not cooking, it's the ultimate comfort food.

Matt Gillan was head chef when you worked at The Pass, and is about to open his own restaurant Pike & Pine here in Brighton. Is there a rivalry there?
Not at all. I have to thank Matt for teaching me so much and encouraging my passion for food. We had a great relationship when we worked together. Since we both came from the same kitchen, I did wonder if our ideas for our own restaurants were going to clash. But when he told me his concept I realised that it's very different to mine.

Any last words of advice for aspiring chefs or Masterchef contestants?
Be creative, be unique and do not let the past dictate your future. Always keep questioning yourself, as one question can lead to a lot of answers.